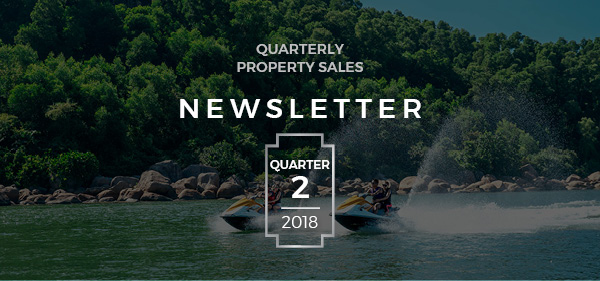 Dear Home Owners and Investors,

SUMMER GREETINGS FROM LAGUNA LĂNG CÔ !

The Quarter 1 of year 2018 has added to our store of happy memories with events and successes. To us, it has been remarked with our achievements across all hotels and private residences. The high growth rate of hotel performance achieved in 2017 has continued in Quarter 1 - 2018, with hotel revenues increasing by 48% year-on-year in Banyan Tree Lăng Cô and 9% year-on-year in Angsana Lăng Cô.

We are very excited as the year 2018 almost comes to its second half, what we have reached will be updated through this letter to you. I would like to take this opportunity to keep you informed of news from Laguna Lăng Cô in Central Vietnam.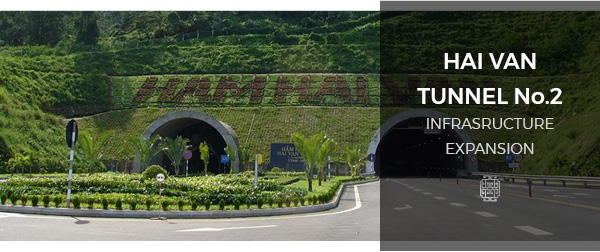 | | | | | |
| --- | --- | --- | --- | --- |
| | The residential property market bounced back more quickly than any other sectors thanks to significant infrastructure expansion in Central Vietnam. On February 21st 2018, the construction of Hai Van Tunnel No.2 officially commenced its two year construction timeline over two phases that include the upgrade of Hai Van Tunnel No.1 and expansion of Hai Van | | Tunnel No.2 to create a 4-lane traffic highway. Concrete lining of 2 kilometres equal to 31% of the total tunnel's length was completed by March 1st 2018. In addition, substantial progress has been made with construction of duplicate access bridges at both sides of the tunnel. The expected completion date is December 2020. | |
| | | | | |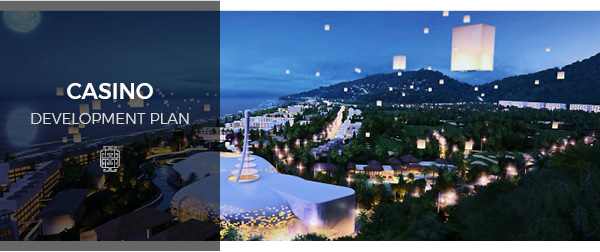 The development of a casino within Laguna Lăng Cô resort was approved by Vietnam's Prime Minister Nguyễn Xuân Phúc and the Decision Notice of the Casino Approval was presented to Mr. Ho Kwon Ping, Executive Chairman of Banyan Tree Holdings during the Vietnam - Singapore Business Forum held on April 26th, 2018 in Singapore.

The project expansion and the operation of a casino are on existing land in Laguna Lăng Cô and comply with the central and provincial masterplans. It will be developed in an environmentally friendly manner which fully complies with all regulations and

measures to promote sustainable and eco-friendly development. Laguna Lăng Cô is planning to construct and manage a casino that will be one of a few luxurious international-scale casinos based in Vietnam, supplying 200 live tables and 2,000. Integrating a casino in the context of a beach and golf resort located in Central Vietnam provides a unique destination. It is also anticipated that many sport and entertainment events will be conducted to support the casino operation which will also contribute to the overall destination attractiveness.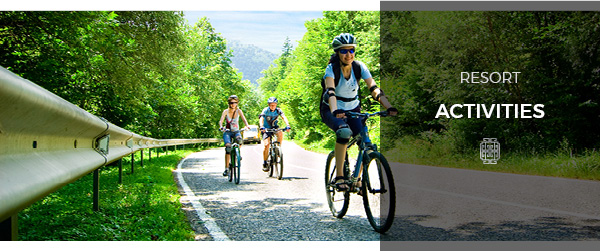 Taking full advantage of the destination attractiveness and our expansive estate situated on 280 hectares of beautiful, rolling hillside land, we are excited to welcome our new Activities Director – Mr. Leslie Walters onboard and he is already improving existing activities and set to launch a range of new activities:

• New cycling tours of the local areas including Hai Van Pass that provide an opportunity to cycle some of the most scenic hillside routes in Vietnam;
A mini-hike to the local waterfall;
• Two yoga locations in the resort;
• Two disc golf courses;
• A new boat for sunset cruises;
• A brand new activity centre in Canh Duong fishing village for river based kayak, boat and SUP adventures.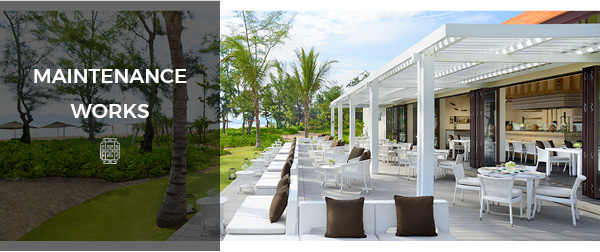 | | | |
| --- | --- | --- |
| | | |
| | Keeping your property in top living conditions is always our priority. A list of maintenance works was recently executed to prepare your property for the summer, the highest season of Lăng Cô. | |
| | | |
| | | |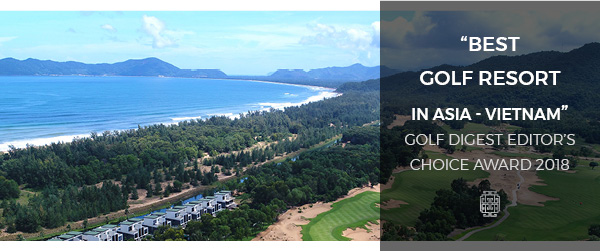 Laguna Lăng Cô, an integrated holiday destination has received the Golf Digest Editor's Choice Award 2018 for "Best Golf Resort In Asia – Vietnam". This is the second year we received this prestigious award. The award list recognizes resorts throughout Indonesia, Thailand, Malaysia, China, Japan, South Korea and Vietnam.

"Being recognized by Golf Digest for the second year in a row is a testament to the Banyan Tree Group's commitment to deliver Vietnam's most desired golf experience. Having 6-time Major winner - Sir Nick Faldo take a personal interest in the ongoing enhancements of the golf course as well as we continue to elevate various features of the course each year", shared Mr. Adam Calver, Director of Golf of Laguna Golf Lăng Cô. "The tropical beach coastline is only amplified by the majestic beauty of the mountain backdrop which encases the entire Laguna Lăng Cô resort. Faldo utilized every possible natural feature as he sculptured the course through ancient rice paddies, along with raw jungle mountains and onto the peaceful serenity of the beach which borders the signature Par 4, 9th hole. It is a golfing experience like no other in Vietnam."

"New tee on hole No.10 of Laguna Golf Lăng Cô"

It is a unique opportunity to have a golf course designer still involved with the evolution of a golf course several years after opened. Having Sir Nick Faldo visit our course sometimes twice a year is a huge asset to us. We have added several new tee complexes and renovated a number of bunkers throughout the course to allow more strategic but fair and fun golfing experiences. The new tee on our 10th hole took 6 years before it was finally built and the view is totally worth it.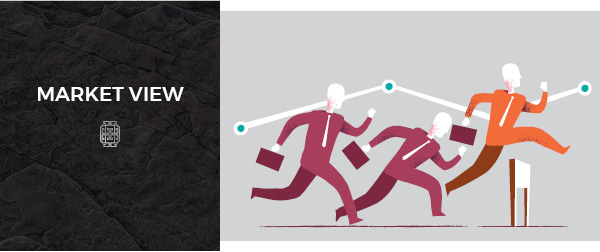 The early year of 2018 observed vibrant M&A performance in international hospitality industry. In March 2018, InterContinental Hotels Group (IHG) acquired 51% of stake in Regent Hotels & Resorts for US$39 Million; and in the following month, the French giant AccorHotels announced its acquisition of Mövenpick Hotels & Resorts for a deal of US$565 Million.

Back in Central Vietnam, the real estate market has shown new signs for a destination that is located in 30 kilometers to the north of Da Nang. After several years of substantial development, Da Nang is now crowded with a large inventory of new products; and the developers are turning their attention to the naturally beautiful Lăng Cô. Only 45 driving minutes away from Da Nang, the emerging coastal Lăng Cô has become a rising star with the appearance of investors setting their footholds in the region. As a particular upcoming project in this destination, the Mövenpick Resort Lăng Cô is scheduled to open in Q4 2018.
We look forward to welcoming you back home in Laguna Lăng Cô soon!

With our cordial best wishes,


GAVIN HERHOLDT
Managing Director
Laguna (Vietnam) Co. Ltd.
© Copyright 2018 Laguna Lăng Cô. All rights reserved.
Whilst every care has been taken in preparing these particulars, the developer gives no representation or warranty, express or implied, as to the completeness or accuracy of the information contained herein. These particulars are subject to assumptions, errors, omissions, change of price/rental or other conditions, withdrawal without notice, and any special listing conditions imposed. The developer will not be liable for any direct or indirect consequential losses or damages arising from the use of this information. The information contained herein should not be construed as either projections or predictions or as legal, tax, financial, accounting or any other kind of advice and no reliance should be placed on the fairness, accuracy, completeness or correctness of the information or opinions contained or referred to herein. You should satisfy yourself about the completeness or accuracy of any information or materials and consult your own professional advisors as to the legal, tax, business, financial and related aspects of an investment in this project. This document is for information purposes only and does not constitute and is not intended to constitute or form part of an offer, solicitation or invitation of any offer, to purchase or subscribe for any interests, nor should it or any part of it form the basis of, or be relied upon in any connection with, any contract, commitment or arrangement whatsoever.